About Us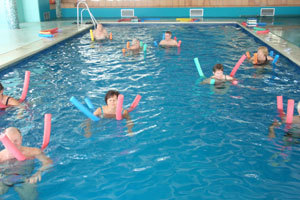 Set up in 2009 by founder, Maryna Trutayeva, Marbella Swimming Club offers the people of Costa del Sol swimming lessons and the opportunity to get fit in the water. Maryna was born in Belgorod, Russia and is a swimming master. She was the Russian junior champion in 1978 and Silver Andalucian swimming champion in sea in 2008.
Speaking English, Spanish and Russian, Maryna is able to help you to learn or improve your swimming skills and allow you to fully enjoy the beautiful natural waters and pools that Andalucia has to offer.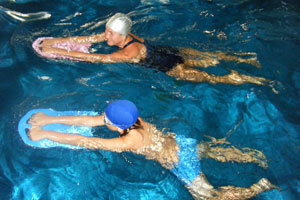 Children especially should learn essential swimming skills from a young age. Not just for their own safety but also to allow them to enjoy a fantastic way to take healthy exercise or even just playing with friends. Teaching swimming can be a difficult process and allowing a qualified expert to help you do this is a wonderful gift to your child.
Older swimmers often benefit from swimming and in many cases doctors will advise you to take to the pool as often as you can. The theraputic effects of even gentle swimming are recognised by everyone and Maryna can help you to formulate a routine that allows you to exercise the most effectively.
Of course any age group will benefit mentally and physically from regular visits to the pool or sea. Don't let lack of confidence spoil your ability to join in with your friends and family for regular trips to the beach!